Description
The Look and Feel of Wood in a Concrete Wall
Our new Bridgewood Wall is the latest addition to the Bridgewood family, which includes the Bridgewood Slab and Bridgewood Step.
Each piece features a realistic wood texture on each face taken from actual pieces of wood plank. Unlike traditional wood surfaces, Bridgewood Wall will never rot, warp, splinter or fade. It'll never need to be stained or sealed like wood, or crack like stamped concrete.
This product is perfect for freestanding walls, small planter boxes and garden walls. Add the warmth and feel of natural wood to your landscape projects with Bridgewood Wall.
Here are 6 ideas that you can do for your backyard project using our Bridgewood Wall, whether you're taking advantage of this year's season or planning for next year's do-it-yourself project.
Before implementing these ideas, please check your local regulations and by-laws pertaining to the installation and use of these products.
Bridgewood Wall Idea Book
Note: The Weathered Grey colour may show differently in the Bridgewood Wall, Slab and Step products due to various process involved in its production. However, it will still show or maintain the similar shade or tone of grey colour.
Sizes
6 X 42 X 8 IN
152 X 1067 X 203 MM
Colours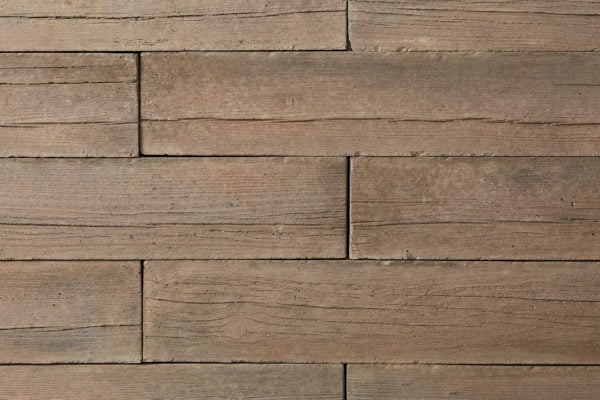 Cedar Brown
Weathered Grey
COLOURS SHOWN MAY VARY
Every effort has been made to ensure accuracy in the colour representations found on this website. However, due to the natural characteristics of concrete, the manufacturing process and on-screen display, actual colours in the final product may vary from that shown.
Applications
Garden Walls
Retaining / Support / Freestanding Walls