Description
A New Classic
Designed for patios and walkways, Brookside Slab features a slate-like surface that will add a sense of refinement to any landscape. Brookside is available in three colours, making it an ideal choice for any space it's placed in.
Sizes
15.75 X 15.75 X 1.97 IN
400 X 400 X 50 MM
15.75 X 23.62 X 1.97 IN
400 X 600 X 50 MM
Colours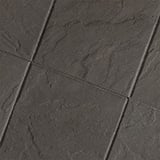 Charcoal
Hazel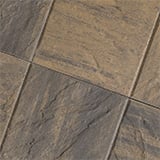 Sierra Grey
COLOURS SHOWN MAY VARY
Every effort has been made to ensure accuracy in the colour representations found on this website. However, due to the natural characteristics of concrete, the manufacturing process and on-screen display, actual colours in the final product may vary from that shown.
Applications
Pedestrian